Jared Blank
Jared Blank completed the World Marathon Challenge, this is his story.
'My mission: to tell those who are dyslexic that you are not alone and I'll bring awareness to dyslexia until everyone can read.' ~Jared Blank
Jared Blank returns to the LIFE WITHOUT LIMITS podcast in the finale of a three-part series to recap completing the World Marathon Challenge, which was 7 marathons on 7 continents in 7 days. Clearly a magnificent feat and one that raises the question, 'how did you accomplish that?'
If you've missed any of Jared's story listen to our first episode or the second episode, which was the night before he left for the World Marathon Challenge.
Jared's detailed storytelling allows you to feel like you're on the journey with him as he met multiple challenges in Antarctica, South Africa, Australia, Asia, Portugal, Columbia and the final race in Miami, Florida.
It won't come as a surprise that Jared embraced each challenge and achieved something that less than 150 people have ever done in the history of the World Marathon Challenge.
Throughout it all he remained focused on his mission: 'You are not alone' and that he will bring awareness to dyslexia 'Until Everyone Can Read.'
Pull out your notebook and be ready to jot down inspirational thoughts as Jared describes his self-talk, risk, pain, mental skills, relationship with running and much more along the way.
To support Jared visit the International Dyslexia Association and Team Quest page and join in: http://idysa.convio.net/site/TR/Marathon/General?px=1004405&pg=personal&fr_id=1251 
Follow Jared on Instagram or visit his homepage, https://www.inmotional.run/support-jared/.
#YouAreNotAlone
#UntilEveryoneCanRead
#LifeWithoutLimits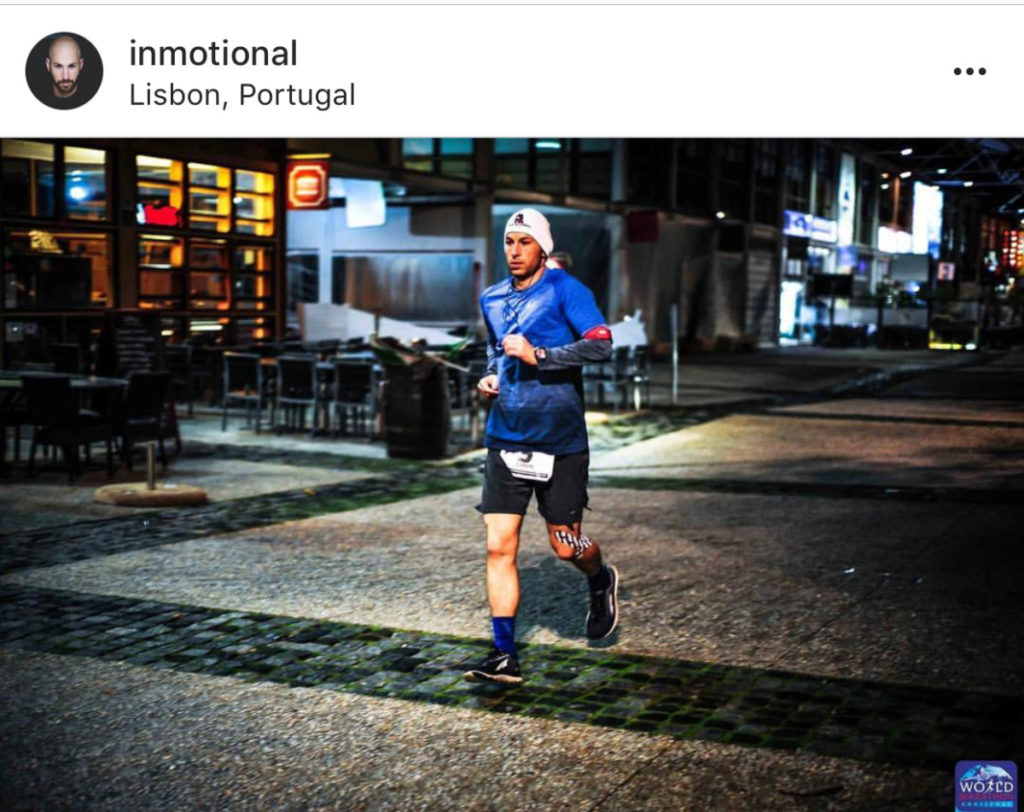 Jared running the World Marathon Challenge in Lisbon, Portugal